Contemporary Staircases
The staircase as sculpture? You got it.
It's what happens when creative design skills meet cutting-edge manufacturing techniques.
Stairs without strings, modern stairs with laser cut steel strings.
Stairs with glass balustrading without handrails, contemporary stairs with LED lighting designed into treads or handrails.
It it's innovation you're looking for, you're in the right place.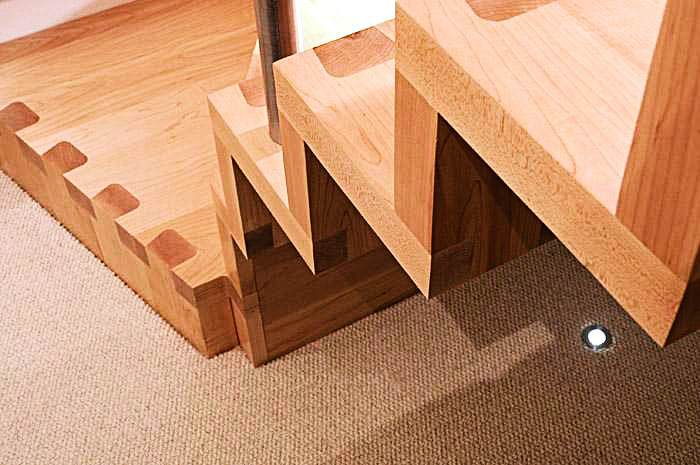 Pioneered by Meer End, the award-winning Dovetail joinery staircase is a self-supporting design without strings or carriages.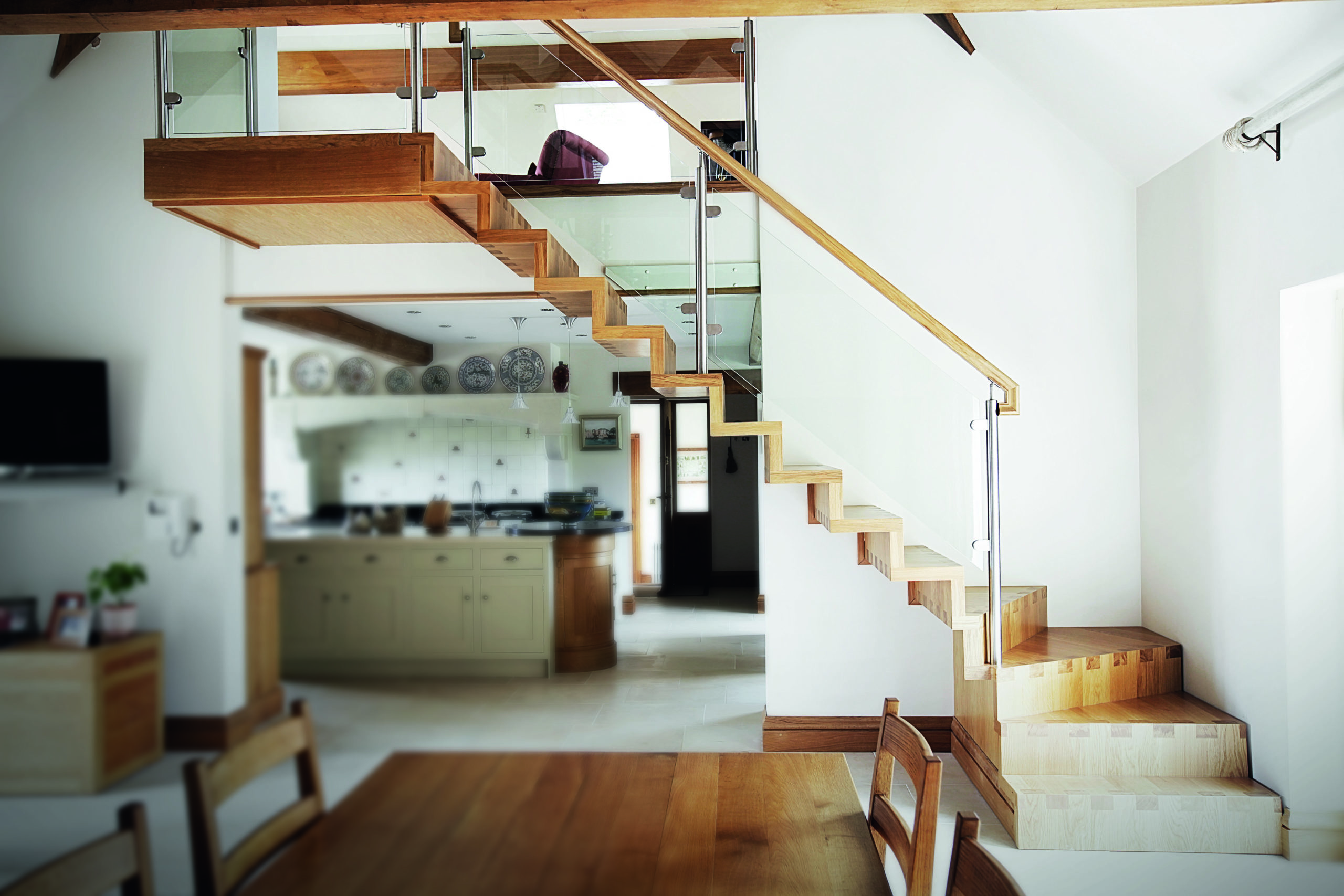 The influential architecture and design magazine Dezeen selected this lattice staircase as one of the ten best in the world – manufactured and installed by Meer End.